Lavar Munroe | Rudeboys Like We @ Jack Bell Gallery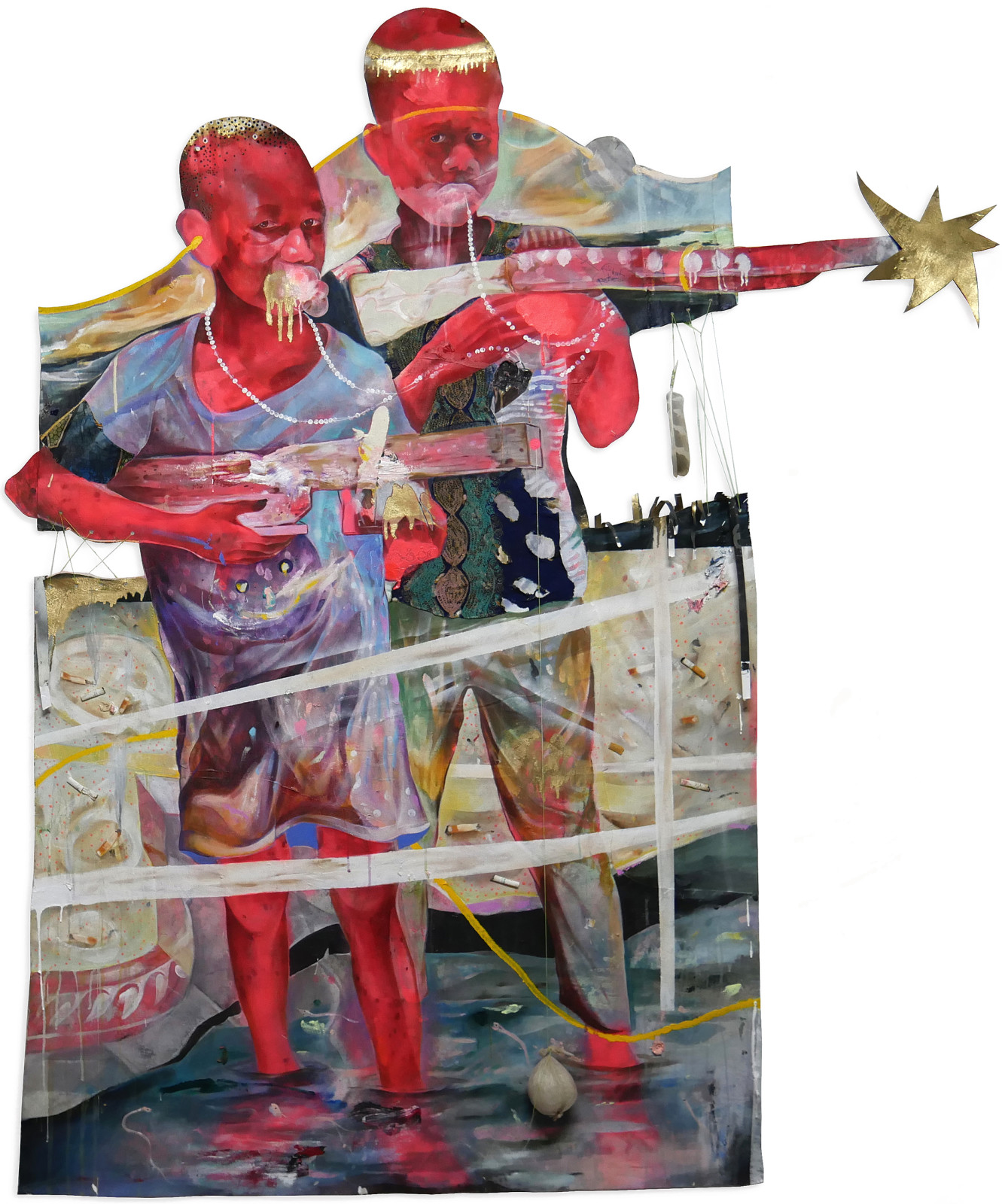 Lavar Munroe is presenting a solo exhibit at Jack Bell Gallery titled "Rudeboys Like We". From the used cigarettes that lie on the ground to the blood stained color painted on their skin as they hold onto guns with downcast faces; the trauma is transparent throughout the entire artwork. Munroe presents a reflection of the environment that he was raised in. Through the artwork, Munroe maps out his personal journey of survival and trauma of drugs, gang violence and murder but also self-discovery as he overcame those obstacles.
"Though framed in fictional narratives, my work explores and in many ways critiques real life situations that I have either personally experienced or encountered through research. Oftentimes I am reminded of the underlying darkness that reoccurred in childhood fables – in a sense, drawing a parallel to the menacing motifs that occur in my work." – Lavar Munroe
The exhibit will be showing until September 21st.
September 7th – September 21st, 2018
Jack Bell Gallery
13 Mason's Yard, London, SW1Y 6BU