Naudline Pierre — For I Am With You Until the End of Time @ Shulamit Nazarian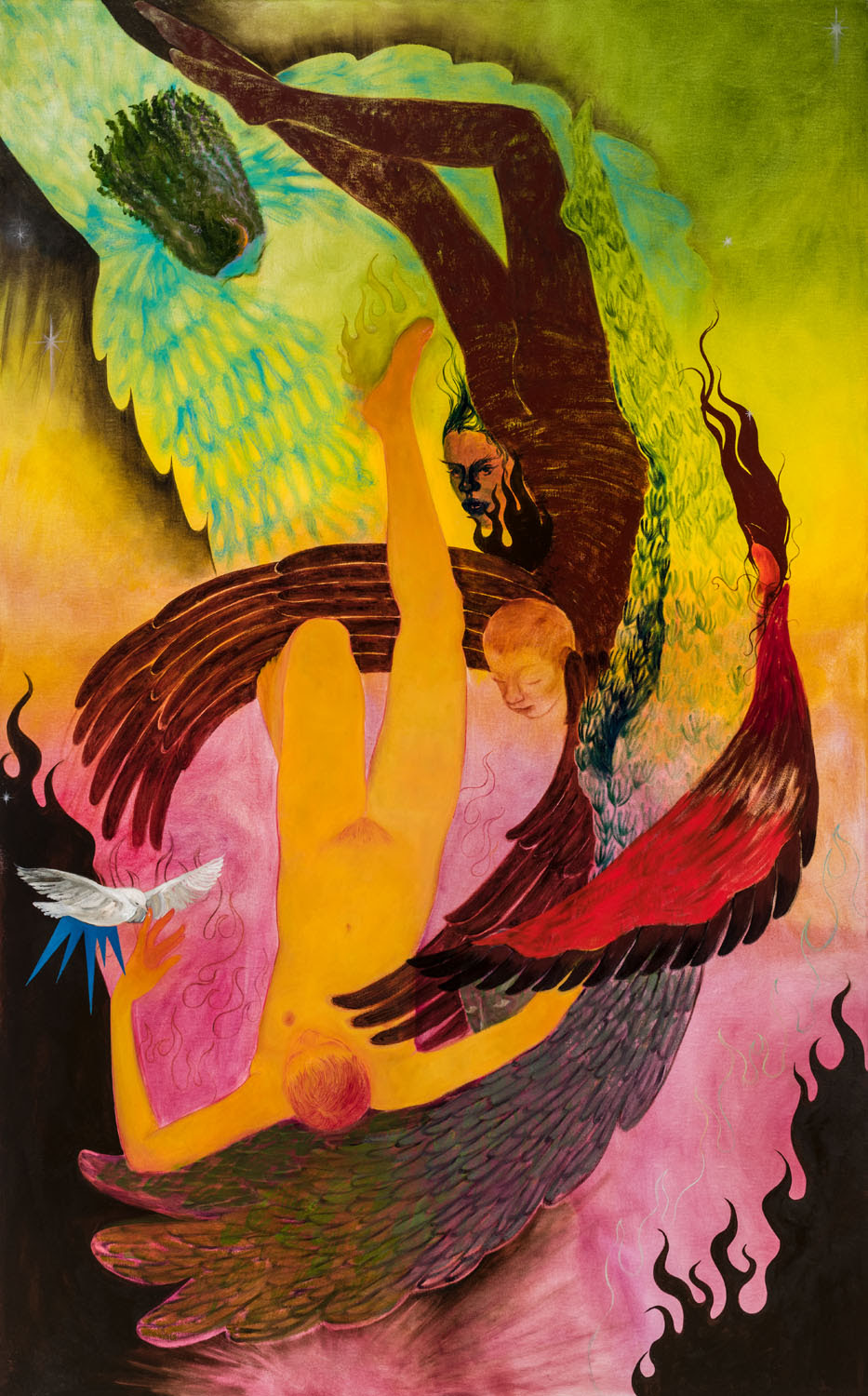 Brooklyn-based artist Naudline Pierre's solo exhibition, For I Am With You Until the End of Time, will be on display at Shulamit Nazarian from September 7 to October 26, 2019. The works in the collection, varying from small to larger-than-life, tells the story of Pierres alter ego amidst the backdrop of the end of times told in a non-linear structure. Her alter ego remains the common thread through each piece as the collection progresses through portraying pain and rebirth. Inspired by Biblical motifs, Pierre has reworked elements of those Biblical tales to tell this visual story of love, loss, and redemption.

September 7 — October 26 2019
For I Am With You Until The End Of Time
Naudline Pierre
616 N. La Brea Ave, Los Angeles, CA 90036

Pictured: Naudline Pierre. Lest You Fall, 2019. Oil on canvas, 96 x 60 inches.